More than ever, Mac has always been the computer people love to use as a preferred OS machine. OS X El Capitan, named for the iconic landmark in Yosemite National Park, builds on the groundbreaking features and beautiful design introduced in OS X Yosemite, refining the experience and improving performance in lots of little ways that make a big difference. And it's free to upgrade.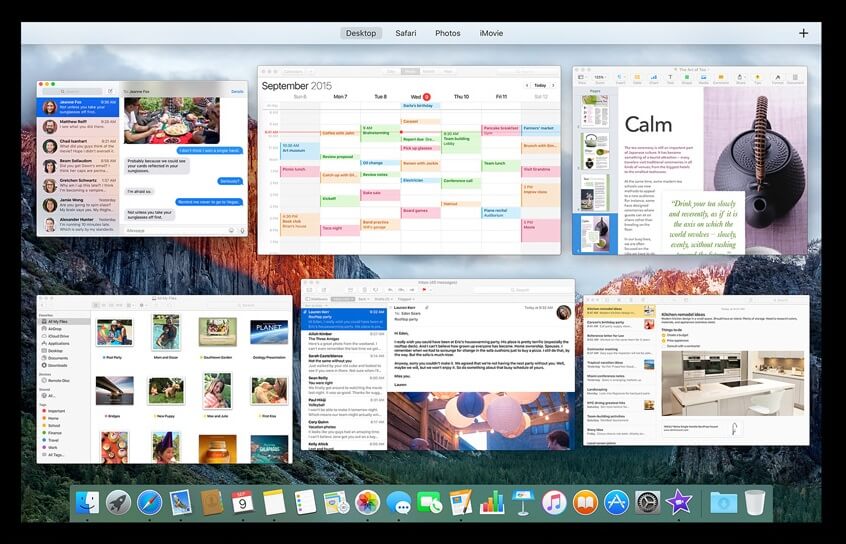 What's new in OS X El Capitan?
OS X El Capitan gives you simpler, smarter ways to do the things you do most with your Mac. Like working in multiple apps at the same time using Split View. Searching for information with an even more helpful Spotlight. Keeping your favourite websites handy with Pinned Sites. Managing your email with full-screen view and swipe gestures. And turning notes into useful checklists.
Improvements under the hood make your Mac snappier and more efficient for all kinds of everyday tasks — from opening PDFs to loading your email. And with Metal for Mac, you get faster and more fluid graphics performance in games and high-performance apps.
Refinements to essential apps like Photos, Safari, Mail and Maps. An all-new Notes app for gathering your thoughts, photos, maps, web links and more. And faster performance across the board — from gaming to launching apps to accessing mail
comments powered by

Disqus