Skype recently launched a video message filters in Skype for Android, iPhone and iPad – video effects that let you add more fun to your Skype video messages. With this latest feature, you can now capture moments by using the video messages, which allow you to record short clips and send them to your Skype contacts to be viewed at any time, and you don't need to be online. Capture and share a fleeting memory, create a heartfelt reminder, or simply tell a friend or family member "wish you were here".
To get started, simply tap the filter wand at the bottom left of the video message window. Choose a filter to see it in action then, when you're ready, hit the record button. Add balloons to your video message to celebrate any occasion. If you're feeling goofy, change the appearance of your face to make it look rounder or longer Or, if you're sending a video message showing off your Halloween costume, add some ghosts or use the negative filter to set a spooky mood.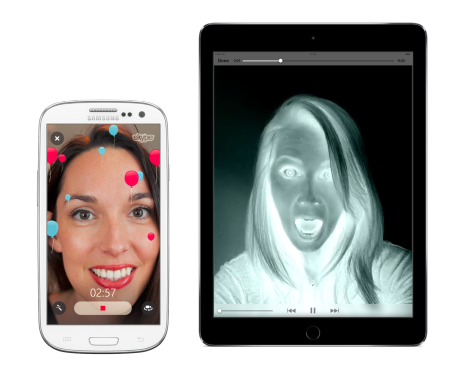 In addition to video message filters, Skype 6.5 is also been released for iPhone and iPad with more new features. So head over to the iTunes app store to download the update.
What's New:
Improved multitasking, 3D Touch with iOS 9:
Force Touch the Skype icon on your home screen for quick access to our most used features – search your Skype contacts, start a call or chat, and access the Skype dial pad. Clicking any of these options takes you to that task in Skype instantly.
Once you're in the app, you can Force Touch a Recent conversation to Peek the latest instant messages or live video if you're on a call. Swiping up reveals more actions and a harder press will Pop the conversation into the foreground.
If you're in a conversation and someone shares their location, a photo, URL or contact, you can Force Touch Peek it, then swipe up to reveal more actions or harder press to Pop it into the foreground.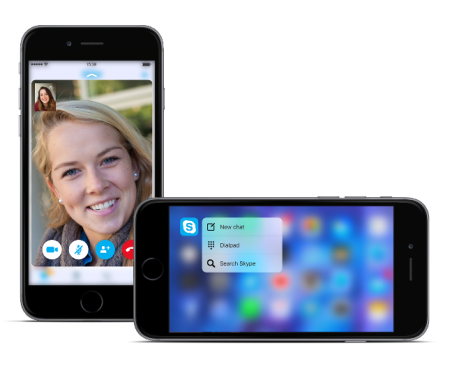 comments powered by

Disqus