Microsoft has just announced the release of Skype for Business iOS app version hence making collaboration with others much easier from anywhere or participating in important meetings while on the move. This final release comes with a host of new features including resolving the sign-in issues that some of you experienced with Lync 2013 on iOS 9.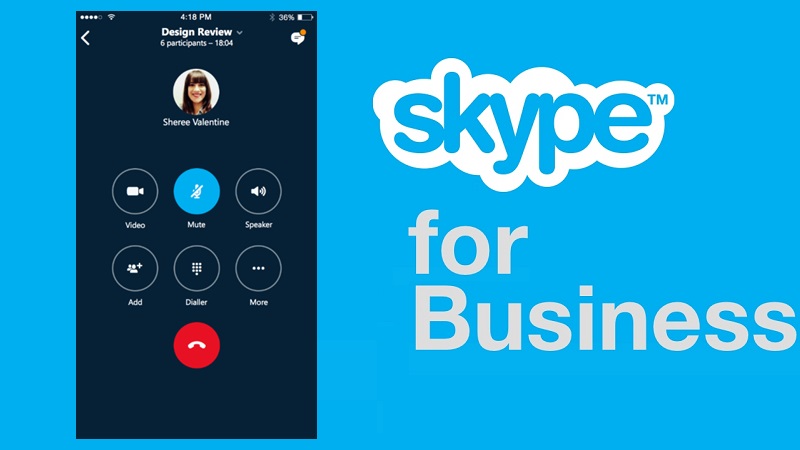 New Features:
Join a meeting in one touch
The dashboard had been updated with a new contact search bar, your upcoming meetings and most-recent conversations to one place. The contact search bar allows you to search your Global Address List by first name, last name, email alias or phone number. Your recent conversations are at your fingertips, no matter which device you had the conversation on. You can also easily glance at your upcoming appointments—simply tap on the left for the meeting details or on the icon on the right to join immediately.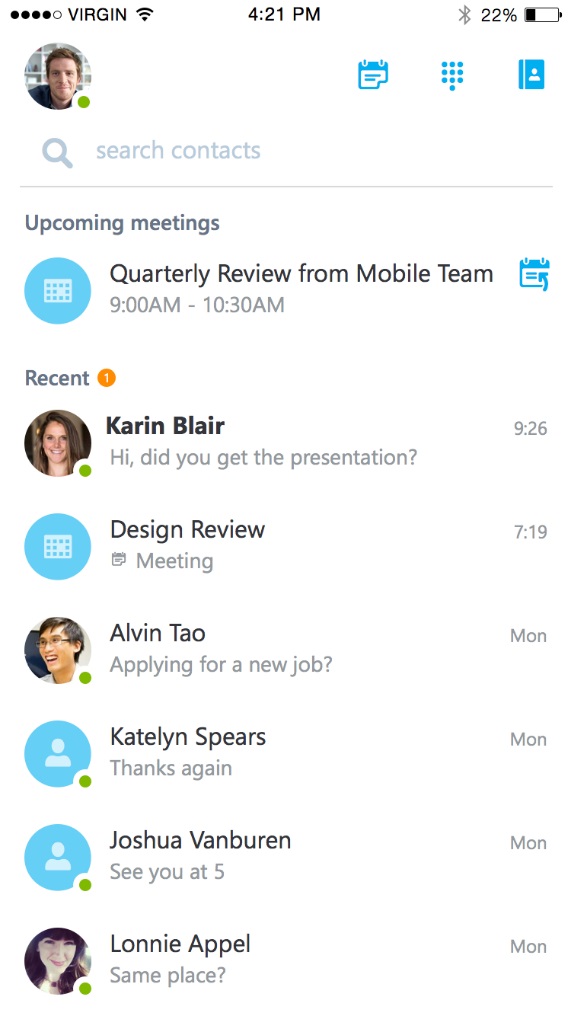 Enhanced in-meeting experience
Full-screen video makes for a more immersive meeting experience. Larger buttons to mute and the ability to add participants and manage your call make it a lot easier to meet while you are on the move. Simultaneous viewing of the content being shared and speaker's video means that you never miss a moment.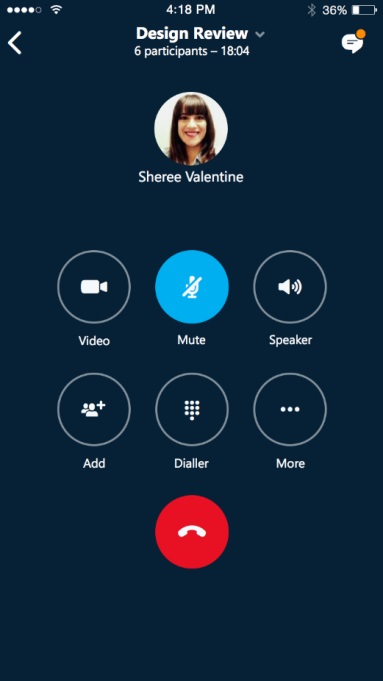 Watch for the ability to view PowerPoint slides in a meeting in a future update. In the meantime, you can view a PowerPoint presentation via desktop sharing.
Additional authentication and security options
Office 365 customers can now take advantage of Active Directory Authentication Library (ADAL)-based authentication. This enables your IT admin to configure multi-factor authentication for the Skype for Business iOS app, increasing the security beyond just a user name and password. With multi-factor authentication, users are required to acknowledge a phone call, text message or an app notification on their device after correctly entering their user name and password. Other Office applications also support ADAL-based authentication, which allows for consistent authentication across your organization.
How you can upgrade to the new app
The new Skype for Business iOS app is now available as a Universal app in the iTunes Store. iPhone users with Lync 2013 will automatically get updated to the Skype for Business app. iPad users with Lync 2013 need to download the new Universal app from the iTunes Store.
comments powered by

Disqus