TextAdept 8.3 recently released, is a fast, minimalist, and remarkably extensible cross-platform text editor. It comes with a user interface that is sleek and simple to use. Textadept runs on Windows, Mac OSX, Linux, and BSD. It also has a terminal version, which is ideal for work on remote machines.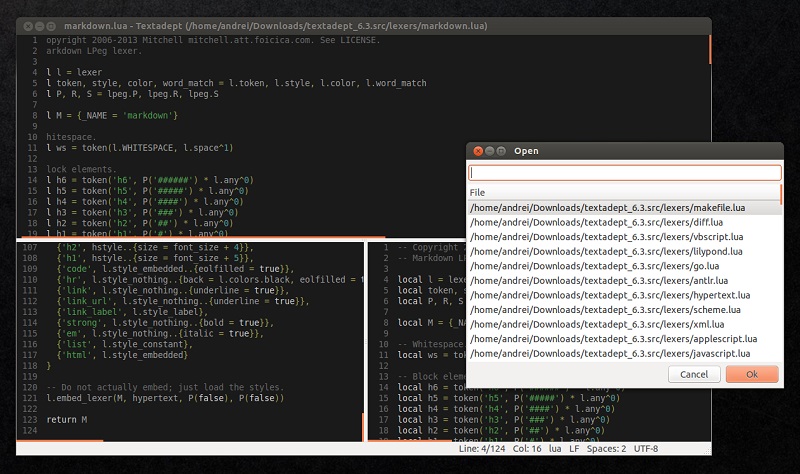 TextAdept 8.3 changelog
Bugfixes:
Stop annoying black box from flashing when saving some files on Win32.
Fixed bug in parsing Ruby error output.
Do not emit events.LEXER_LOADED for the command entry.
Fixed bug with Python syntax checking on Win32.
Scintilla: fixed bug in buffer:count_characters().
Scintilla: small GTK fixes.
Changes:
Improved API documentation lookup behind the caret.
Refactored snippets to longer display placeholder text.
spawn() can now optionally specify the child's environment.
Added Gherkin lexer.
Updated to Scintilla 3.6.1.
Install TextAdept 8.3 on Ubuntu OS
sudo add-apt-repository ppa:nilarimogard/webupd8

sudo apt-get update

sudo apt-get install textadept
comments powered by

Disqus