Apache Traffic Server 5.3.2 recently released is a fast, scalable and extensible HTTP/1.1 compliant caching proxy server. Formerly a commercial product, Yahoo! donated it to the Apache Foundation, and it is now an Apache TLP.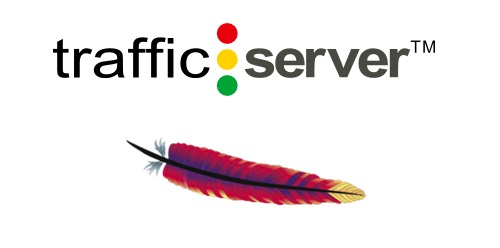 Apache Traffic Server 5.3.2 changelog
Errors in the huffman tree for HTTP/2.
Error in Huffman decoder for HPACK.
Fix crash in OpenDir::close_write from unlocked mutex.
Mutex leak for TLS connections going to the origin.
Avoid reenabling the txn before we release the mbuf.
Changes sizeof() to not use non-static member variables.
Initialize memory if buffer is large enough.
Use snprintf() instead of sprintf() in UrlPrintHack.
ASAN triggers when using the escalate.so plugin.
Crashes due to race condition on server sessions moving between threads.
SNI Callbacks stall after TS-3667 fix.
Crashes in traffic_cop on shutdown / restart.
Fix ASAN build support.
Fix #include of pcre for a couple of plugins.
epic plugin does not compile on OmniOS.
Revert "TS-3237: Don't segregate DNS results by port."
Add a bound to read_while_writer retries with a config setting.
Resolve undefined reference to symbol MD5_Final.
Server session sharing configuration not working.
Track source of configuration values.
Download Apache Traffic Server
comments powered by

Disqus