Oracle Linux 6.7 recently released, is the seventh update release for Oracle Linux 6. You can find the individual RPM packages on the Unbreakable Linux Network (ULN) and our public yum repository and ISO installation images are available for download from the Oracle Software Delivery Cloud.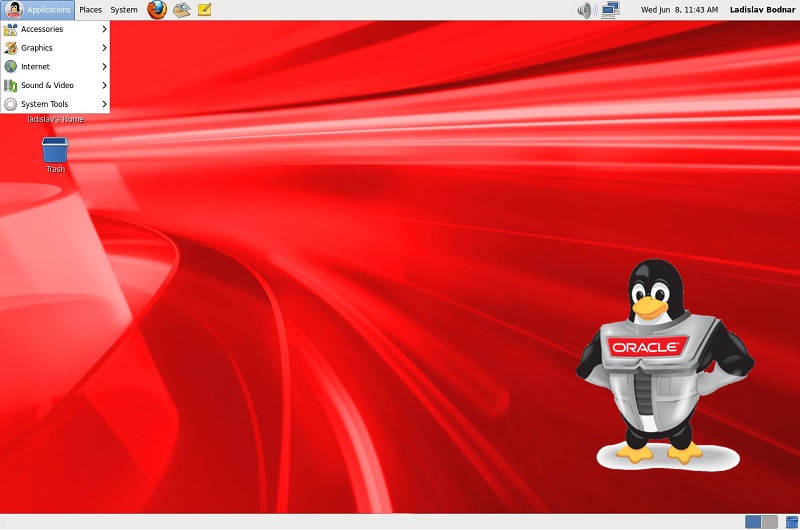 Oracle Linux 6 Update 7 ships with the following kernel packages:
Unbreakable Enterprise Kernel (UEK) Release 3 (kernel-uek-3.8.13-68.3.4.el6uek) for x86-64
Unbreakable Enterprise Kernel (UEK) Release 2 (kernel-uek-2.6.39-400.250.7.el6uek) for i386
Red Hat Compatible Kernel (kernel-2.6.32-573.el6) for i386 and x86-64
By default, both the Unbreakable Enterprise Kernel and the Red Hat Compatible Kernel for the specific architecture (i386 or x86-64) are installed and the system boots the Unbreakable Enterprise Kernel.
Notable features in this release include:
Open Security Content Automation Protocol (OpenSCAP), including the oscap utility for enhanced security auditing and compliance
Load Balancing and High Availability with Keepalived and HAProxy, supported under Oracle Linux Premier Support subscriptions
Enhanced SSSD support for Active Directory, including:

Dynamic updates to DNS
Group and user lookups of NetBIOS names
site discovery of domain controllers
User and group resolution, including user authentication for trusted domains within a single AD forest

Updates to the hyper-daemons package , which contains hypervfcopyd, hypervkvpd, and hypervvssd
For more details on these and other new features and changes in Oracle Linux 6 Update 7, please consult the release notes in the Oracle Linux Product Documentation Library.
Oracle Linux can be downloaded, used and distributed free of charge and all updates and errata are freely available.
comments powered by

Disqus