Following the official launching of Windows 10, which comes featured with an entirely new browser, a voice-recognition-enabled Cortana personal assistant, expectations on the growth and support for Windows 10 is expected to be on the high side.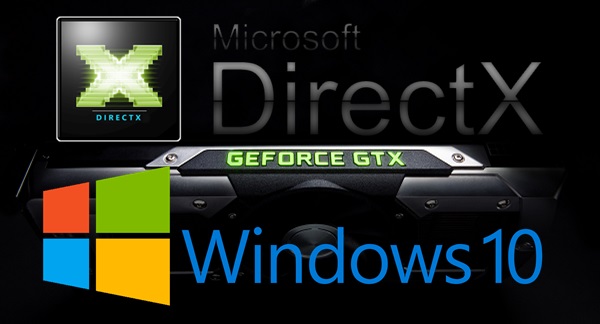 According to update on GeForce website, for gamers the key new feature Windows 10 brings to the table is DirectX 12, a transformative update that changes much of the underlying rendering technology developed since the API's initial release in 1995. This long-awaited update enables previously-impossible graphical effects, improved performance, and the creation of new games with bigger, better, richer, more dynamic, more immersive worlds.
On NVIDIA-powered systems, all you need to do is install Windows 10 and you're good to go – Game Ready drivers are already available via Windows Update.
So what does Windows 10 and DirectX12 offer gamers:
New & Improved Visual Effects
NVIDIA has been working with Microsoft for years on the development of DirectX 12, with key hardware features being integrated into all Maxwell, Kepler, and Fermi GPU architectures to maximize functionality and performance. With each generation of GPU, the opportunity to include hardware support for new visual effects technologies, is now made possible with the release of Windows 10.
Improved Performance
<ul style="text-align: justify;">
  <li>
    In addition to new and more realistic visual effects, DirectX 12 promises to improve performance through a number of API changes, software features, and hardware features. Of these improvements, draw call optimizations are likely to have the most immediate impact, relieving CPU bottlenecks in open world games, and in large-scale strategy titles.
  </li>
  <li>
    Under DirectX 11, NVIDIA GeForce GTX GPUs were the most efficient, with the lowest overheads and the best multi-threaded performance. With DirectX 12, CPU overheads are further reduced, improving CPU and GPU performance, enabling the creation of more detailed experiences without any hardware changes.
  </li>
</ul>

comments powered by

Disqus