Last week, Corona announced that it will bring Mac App and Win32 App support to the Corona platform, as part of its planned new platforms theme for 2015. Since the announcement was made, they have been conducting private betas with a small group of Corona developers. Mac App and Win32 App betas has now been opened to everyone in the Corona community.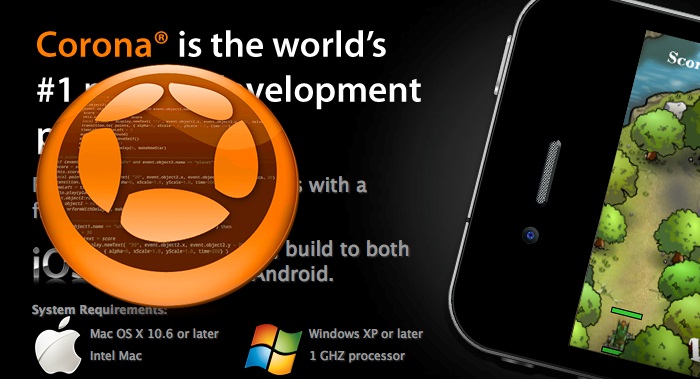 Download Corona daily build 2015.2687 (or later) to get started.
Key features
Building Desktop Apps
Building desktop app experience has been made as smooth as possible. By default, you can build apps directly from Corona Simulator, just like you would for iOS or Android. No interaction with Xcode or Visual Studio is needed.
You will see a new menu item under File => Build in the Corona Simulator which presents a new build dialog for desktop apps: on the Mac, you'll be able to build Mac apps, and on Windows, you'll be able to build Win32 apps.
Transitioning from Mobile to Desktop
If your mobile project is fully functional in the Corona Simulator, then your project should easily port over as a desktop app. There are inevitably going to be a few things you'll want to do: testing, tweaks (e.g. window size, behavior, and title) in build.settings, etc.
Depending on your app design/project, you'll also want to think about issues like:
what's appropriate on a desktop-sized screen such as window size, layout and orientation
whether your touch-based code needs tweaking to work with a mouse
how to handle plugins/services that aren't available on desktop
Desktop Features
In terms of features supported, you should think of the desktop feature set as what's available in the Corona Simulator itself. This is a subset of the features supported on iOS/Android. For those of you interested in full control — accessing OS-specific features/services via native code, writing plugins, customizing things like menus, etc — you can create a truly native Xcode project (and coming later, a Visual Studio project) to fully customize your app via CoronaCards for OS X.
Examples
Some games port over really well. For example, these games from Fire Maple Games (left), FrozenGun (center) and Glitch Games (right) worked immediately as desktop games:
comments powered by

Disqus