overGrive 3 is a complete Google Drive desktop client solution for Linux. With overGrive 3, you can Sync Multiple Accounts, Auto Sync Local Files, Auto Sync Google Files, Select Google Drive Folder, Select Google Drive Folders to Sync, Convert Google Docs to Office File Formats for offline editing, Convert Office Files back to Google Docs formats.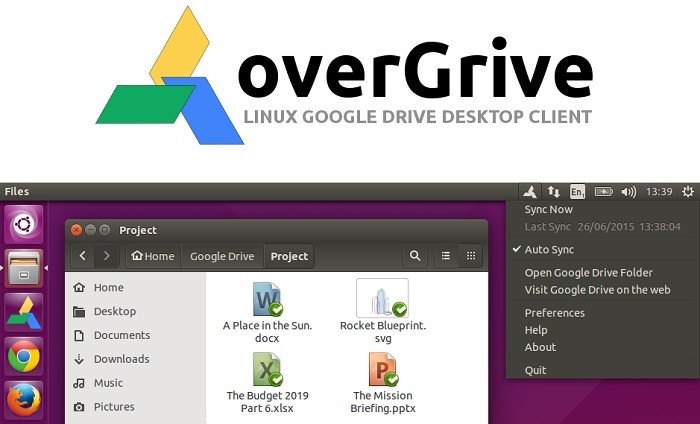 Install overGrive 3 on Ubuntu OS
sudo apt-get install gdebi

wget https://www.thefanclub.co.za/sites/default/files/public/overgrive/overgrive_3.0.9_all.deb

sudo gdebi overgrive_3.0.9_all.deb
Remove overGrive 3
sudo apt-get remove overgrive
Limitations
Symbolic links are not supported yet.
Google Drawings converted to SVG or other local file formats cannot be edited and converted back to Google Drawings format. This does not apply for the other Google Docs formats.
Google Maps and Google Forms are not supported.
Setup overGrive 3
1. Start the application from the dash by searching for overgrive.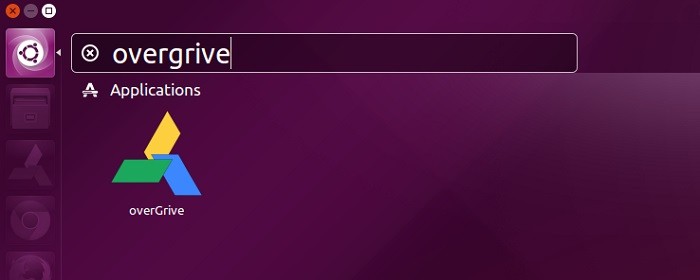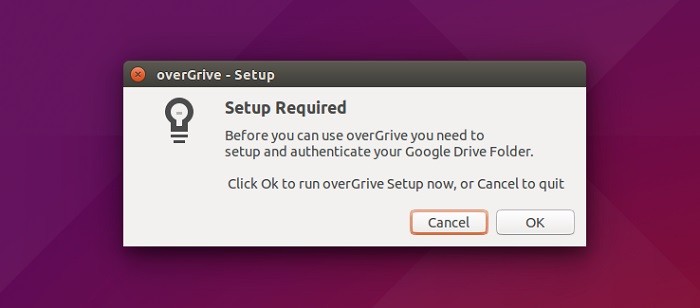 2. Click "Connect account" – Authorize your Google Drive account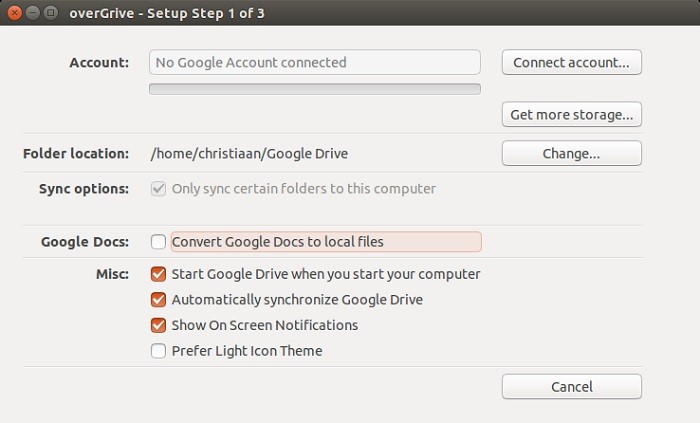 When the browser window opens, sign in to your Google account.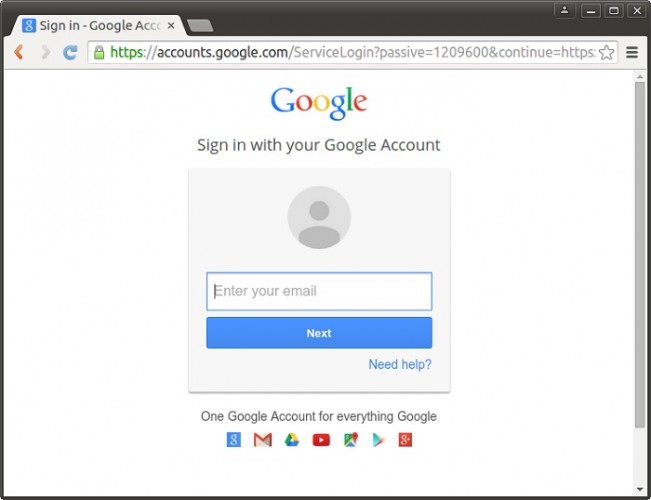 Grant overGrive permission to access your Google Drive and Accept to continue.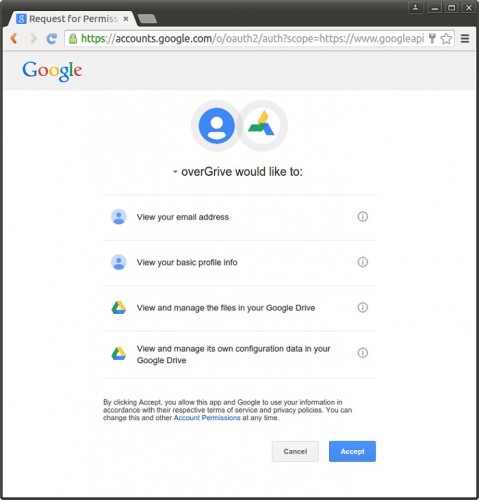 A authorization token code will be provided by Google > Copy this code.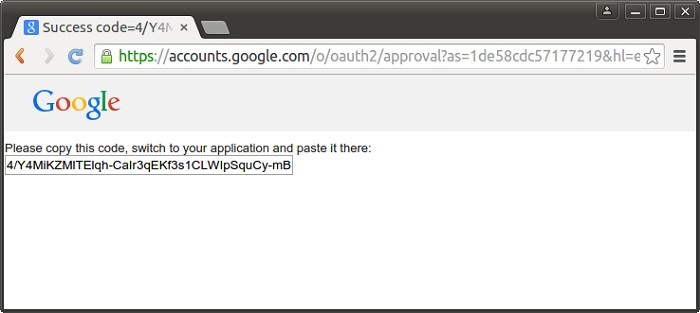 Paste your Google authorization code in the Account entry box provided > Click Validate to validate the code.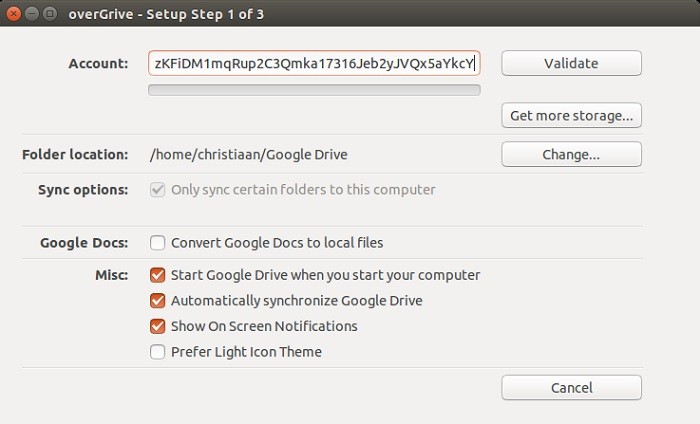 3. First Sync
After completing the validation process, your account will be connected.
You will now be able to select which Google Drive folders to sync to your computer.
You can also select if you would like overGrive to convert your Google Docs to office file formats.
Once you have completed setting your preferences. Click Start Sync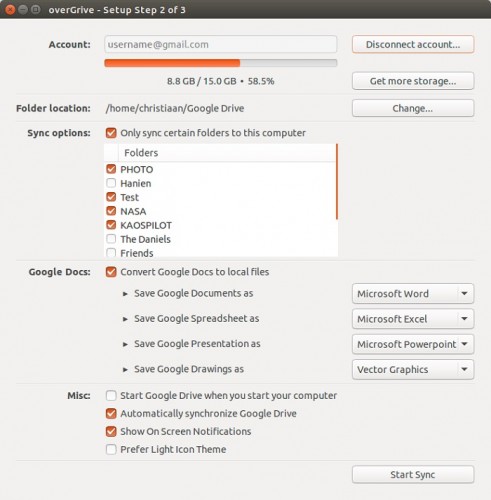 Your files will be synchronized to your local Google Drive folder from your Google Drive online.
NOTE : It is important to allow overGrive to finish the first sync completely. If the first sync does not complete it will open the overGrive setup screen again on restart. You can simply select Start Sync again to complete the synchronization process.

comments powered by

Disqus