Agario or Agar.io is the latest hit online game in the world now and its a must play game. The game play is for you to try to become the biggest cell or circle of them all. Control your tiny cell and eat other players to grow larger! But watch out: players bigger than you will be trying to make you their lunch.gar.io. Survive and eat long enough to become the biggest cell in the game!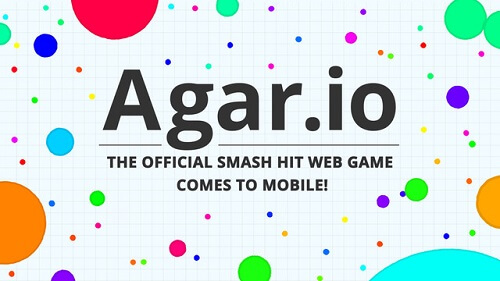 In this tutorial I will be showing how to use/install the agario / agar.io bot on Google Chrome browser.
– Remove any existing Agario extension by entering the following address in a new tab or click the link > click the delete icon to remove the agario extension (if any)
chrome://extensions/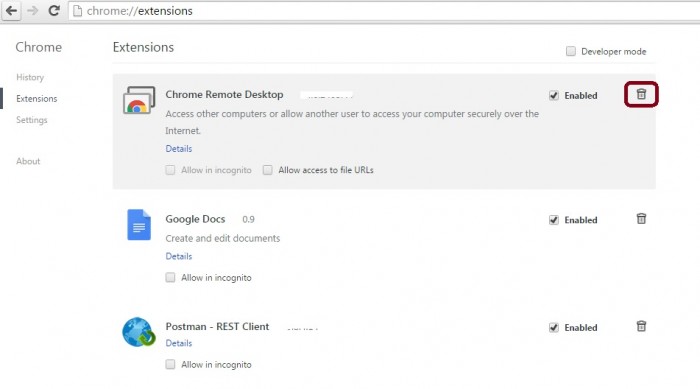 – Install Tampermonkey plugin by entering the following URL in a new tab or click the link > click Add to Chrome and click Add
https://chrome.google.com/webstore/detail/tampermonkey/dhdgffkkebhmkfjojejmpbldmpobfkfo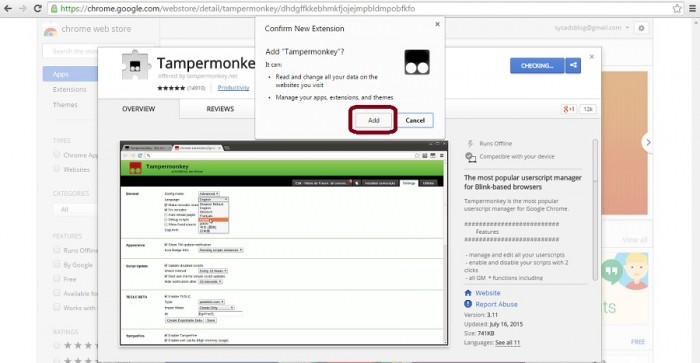 – Next add the loader.user.js file > there are two options here, either update the script automatically or receive a prompt for update
For automatic update > click on link below > then click RAW button > this will launch tampermonkey, simply click install and close the tabs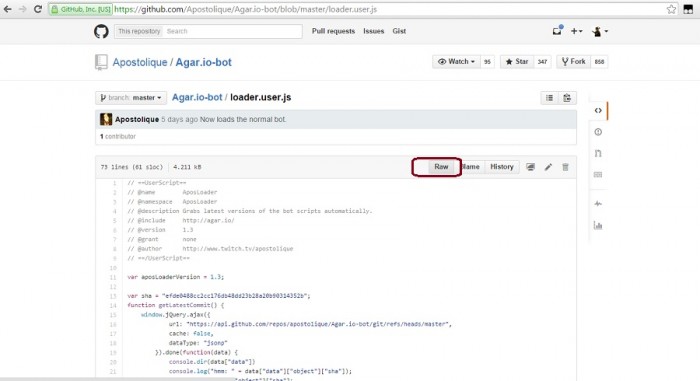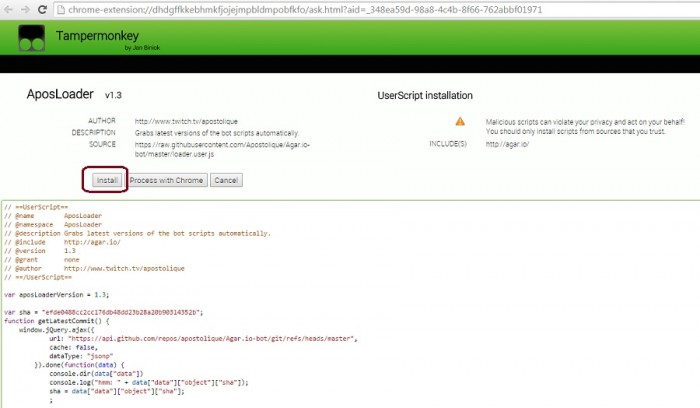 For manual update > click on the bot.user.js first, click RAW and Install > next click on launcher.user.js and follow same RAW / Install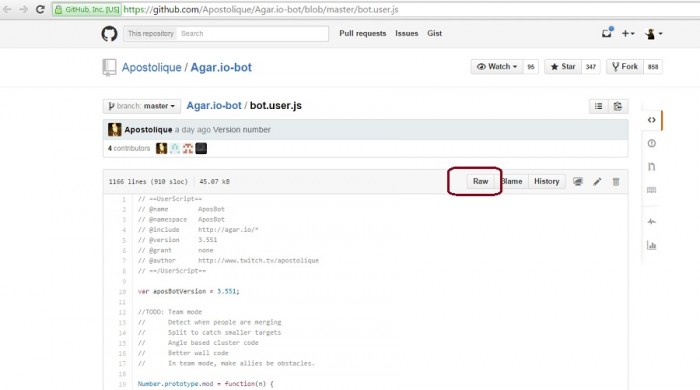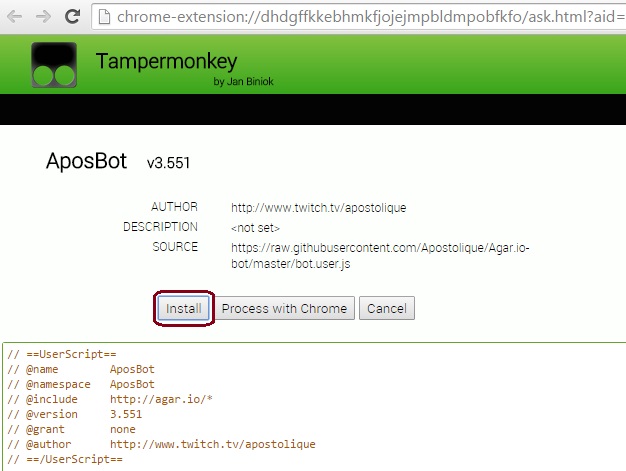 – Now click on the Agar.io link below to access the game page > To change your name settings, press Esc key on your keyboard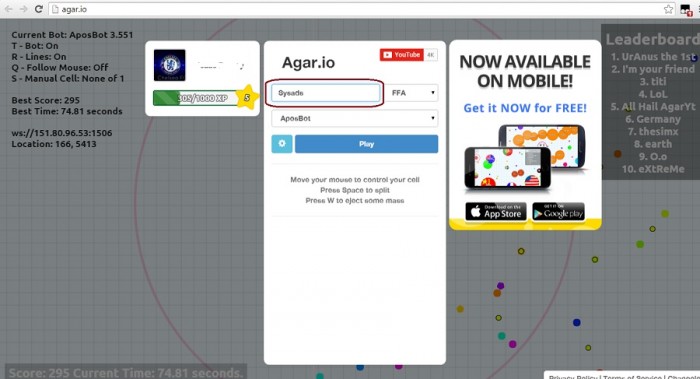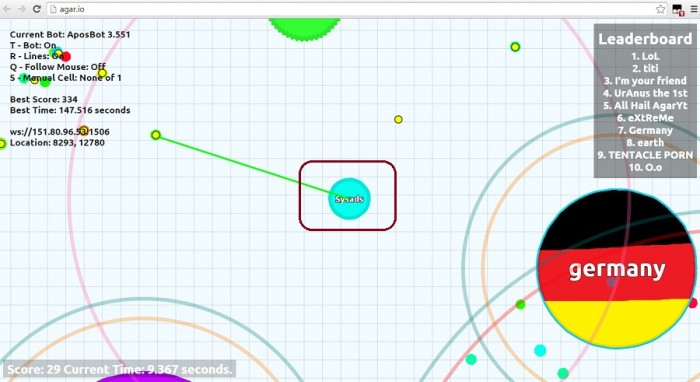 Note: Same process applies to Firefox and Opera Browsers
For name change to take effect > you need to die first and when you spawn again, new name will take effect
Press 'ESC' for the option menu.
Press 'R' if you want to toggle the line and dot drawing.
Press 'D' to toggle the dark mode.
Press 'F' to toggle the show mass option.
Press 'T' if you want to use the manual controls.
That's it, so let the fun begin 🙂
comments powered by

Disqus