Blender 2.75a recently released, is a free and open source 3D animation suite. It supports the entirety of the 3D pipeline—modeling, rigging, animation, simulation, rendering, compositing and motion tracking, even video editing and game creation. Advanced users employ Blender's API for Python scripting to customize the application and write specialized tools; often these are included in Blender's future releases.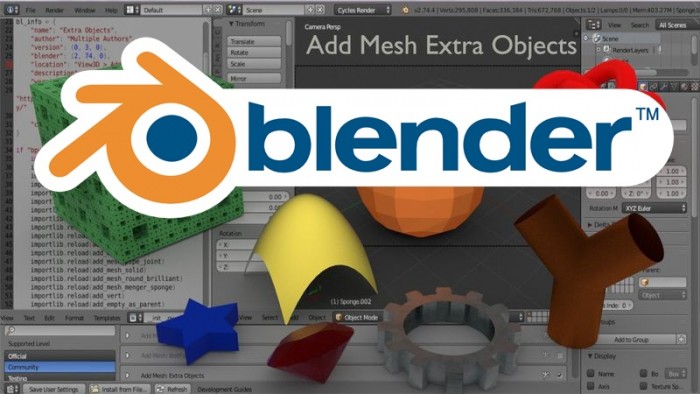 Blender 2.75a changelog
Blender now supports a fully integrated Multi-View and Stereo 3D pipeline
Cycles has much awaited initial support for AMD GPUs, and a new Light Portals feature.
UI now allows font previews in the file browser.
High quality options for viewport depth of field were added
Modeling has a new Corrective Smooth modifier.
The Decimate modifier was improved significantly.
3D viewport painting now supports symmetry and the distribution of Dynamic Topology was improved
Video Sequence Editor: Placeholders can now replace missing frames of image sequences
Game Engine now allows smoother LOD transitions, and supports mist attributes animation
And: 100s of bug fixes and smaller feature improvements.
Install Blender 2.75a on Ubuntu OS
sudo add-apt-repository ppa:thomas-schiex/blender

sudo apt-get update

sudo apt-get install blender
comments powered by

Disqus